As a marketeer, you always need to take care of so many aspects inside your online marketing plan.
Branding, Design, Copywriting, Social Media Marketing, Advertising the list is almost infinite.
Even if you are often supported by other professionals within your team, the workload is still a lot.
Here is where technology comes to meet us, supporting us marketers with digital tools capable of automating many of the actions we carry out every day.
Therefore, in this article, we want to share with you 7 tools that we use at TDH personally or for our customers who have brought us great results.
So, let's start!
LinkedIn Automation Tool:
👉 DuxSoup.
When it comes to LinkedIn, we don't have any doubts; this is our most trusted partner.
This Chrome Extension allows you to automate almost all of your marketing strategy on the platform owned by Microsoft.
You can easily scale your lead generation and close more deals.
The interface is total users friendly.
Moreover, you can start on a free plan and test it out for one month.
Start now finding, engage and connect with new prospects using the best automation software.
Open an account here.
Instagram Automation Tool:
Simply one of the best online Automation tools for Instagram. With this software, you can effortlessly schedule posts and auto DM. Through their BOT features, you can get more real followers, likes and comments.
Furthermore, is available also for TikTok and other social media platform. Open a 5 days trial account through this link.
Email Marketing Automation:
👉 Sendinblue.
Much more than a simple Email Marketing Tool. Sendinblue helps you manage the whole communication process for your company. Transactional Emails, Chat, SMS Marketing and much more…
And very useful for startups, it comes with a completely free plan.
Open an account HERE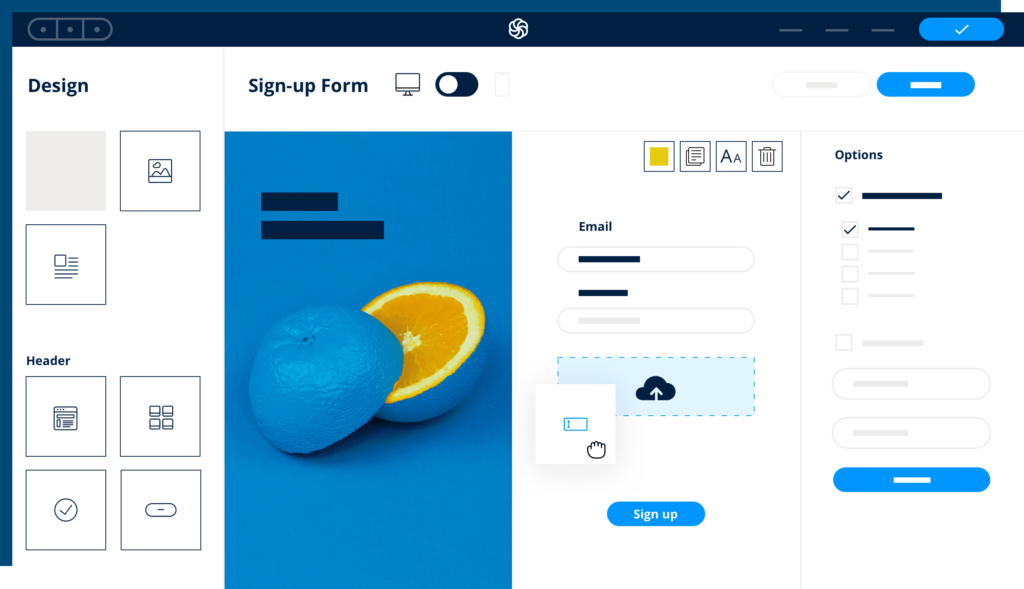 👉 ManyChat
Our best friend when it comes to creating BOT through Facebook Messenger. With this tool, you can easily automate two-way, interactive conversations in Facebook Messenger, SMS, and Instagram to grow your business. It starts with a free plan up to 1000 contacts, then $10 a month for the pro version.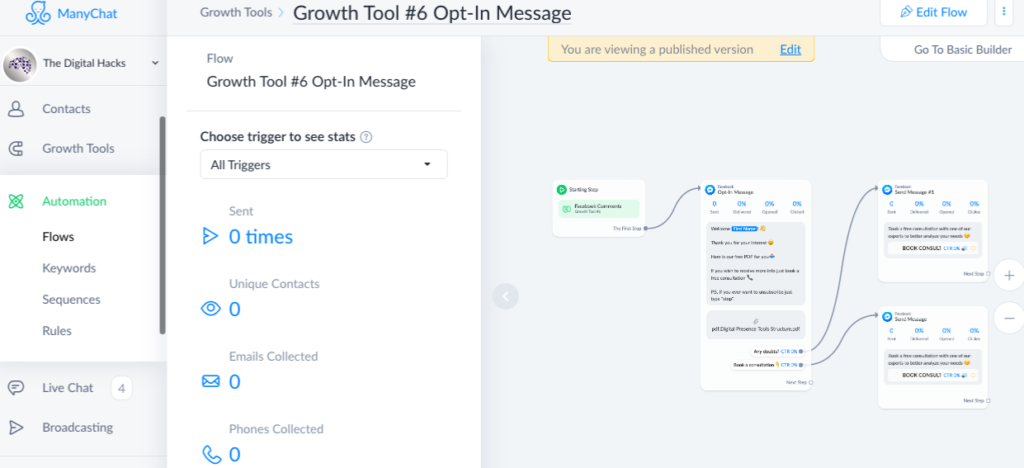 👉 Hotjar.
If you want to understand user behaviour on your website, this is the tool for you!
By combining tracking analytics, surveys and feedbacks, Hotjar offers you a full understanding of what is currently working on your site.
After reviewing your users' actions, you'll be able to fine-tune your page's design, CTA, and other elements.
Try Hotjar for free here.
Would you like to start a career as a Digital Marketer? Start with This Course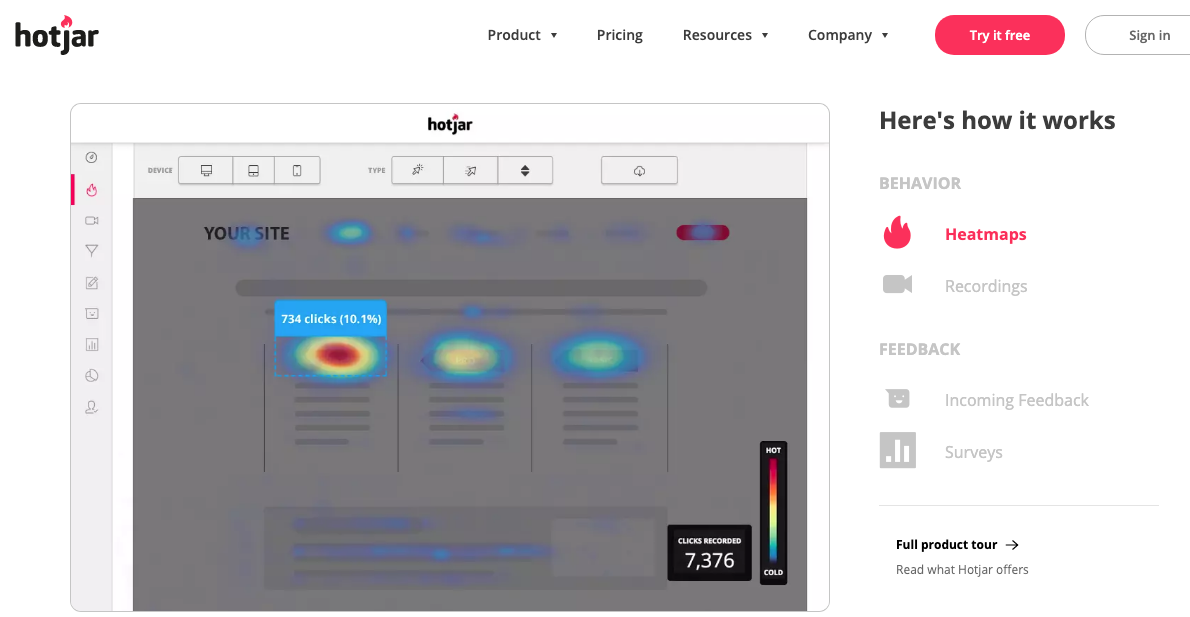 This amazing software allows you to transform anonymous visitors into leads. With LeadInfo you will be able to discover emails and other data of those who visit your website to start growing your sales funnel.
Would you like to access a free trial?
Get in touch HERE
Hunter lets you find professional email addresses in seconds and connect with the people that matter for your business.
Get the email addresses behind any website.
The Domain Search lists all the people working in a company with their name and email address found on the web. With 100+ million email addresses indexed, effective search filters and scoring, it's Hunter's most powerful email-finding tool.
Check out this article from Hunter Blog!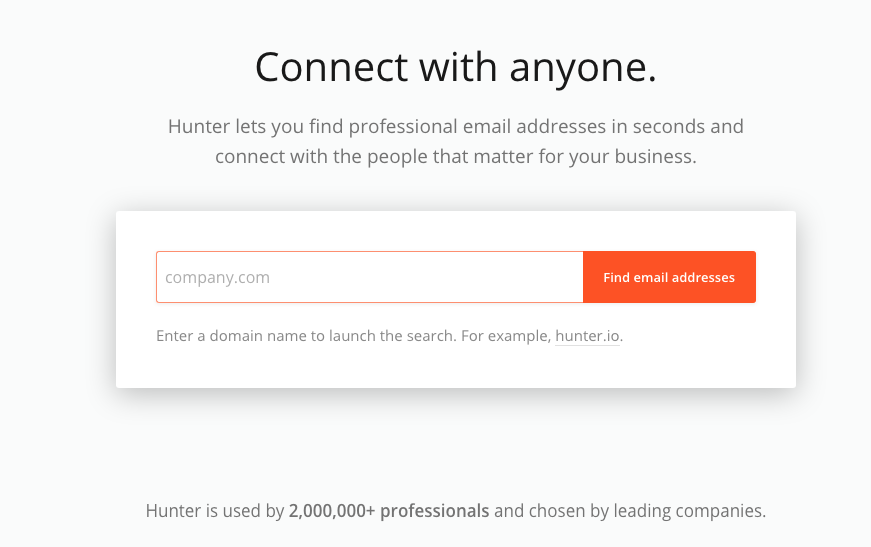 And that was all, for now, we will continue to add and recommend digital growth tools in this article.
Please let us know if you already knew them and if you have someone else you are comfortable with.
We read you in the comments
Original Article wrote at @thedigitalhacks Blog.
Would you like to start a career as a Digital Marketer? Start with This Course